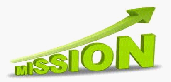 To make learning creative, interesting, interactive, and engaging through a system that is constructive, comprehensive, practical, and futuristic.
We aim to realize our mission by-
Offering a creative, caring, innovative, stress-free, and harmonious learning environment for students.

Imparting quality education through opportunities to discover, explore and experiment with hands-on material.

Providing a lively curriculum; practical in approach and innovative in methods.

Developing communication skills to enable the students to express their thoughts and feelings fluently and in a confident manner.

Creating opportunities for learning basic life skills such as self-dependency, critical thinking, and decision making.

Preparing students for the global challenges while maintaining the rich Indian culture, morals, and values

Facilitating a culture of lifelong learning.

With the provision of the opposite, intellectual and moral matrix young minds are trained to explore and realize their full potential, ultimately becoming equipped to face the challenges of the new world.
"The greatest reward for doing is the opportunity to do more."